In the world of memes, there may be none whose hair lives in greater infamy than that of Giorgio A. Tsoukalos, better known as "that Ancient Aliens guy!"
With his explosive bouffant 'do and ardent belief that ancient humans once interacted with alien astronauts, Tsoukalos has become an icon of memedom. Although Tsoukalos has appeared on multiple shows across multiple channels, was the consultant producer of 23 episodes of Ancient Aliens, and speaks five languages, he is most famously known for the History Channel still-frame of his emphatic upraised hands and righteously big hair:
And also, of course, for his simple but totally quotable meme catchphrase: "ALIENS."
It's no surprise, then, that a (probably) limitless number of Tsoukalos' Ancient Aliens memes abound across the universe - I mean internet. As an homage to aliens, memes, Tsoukalos, and his hair, we've compiled 12 of the best Ancient Aliens-inspired memes for you to enjoy!
12. Conspiracy Keanu asks the tough questions.
11.
Cheeseburgers, delicious on any planet.
10. Ermahgerd! Meme inception.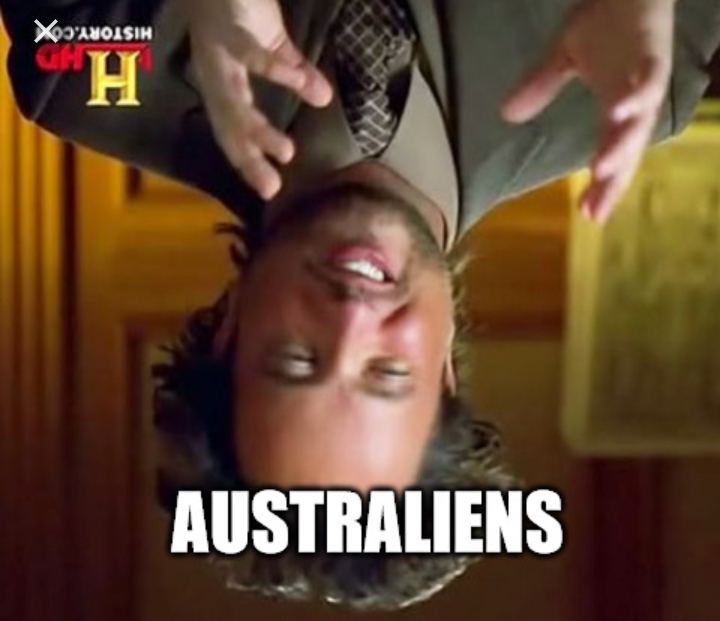 9. When you hail from the southern hemisphere of space.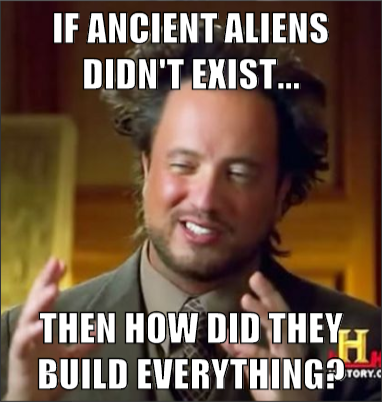 8. Where are all these Targets coming from?!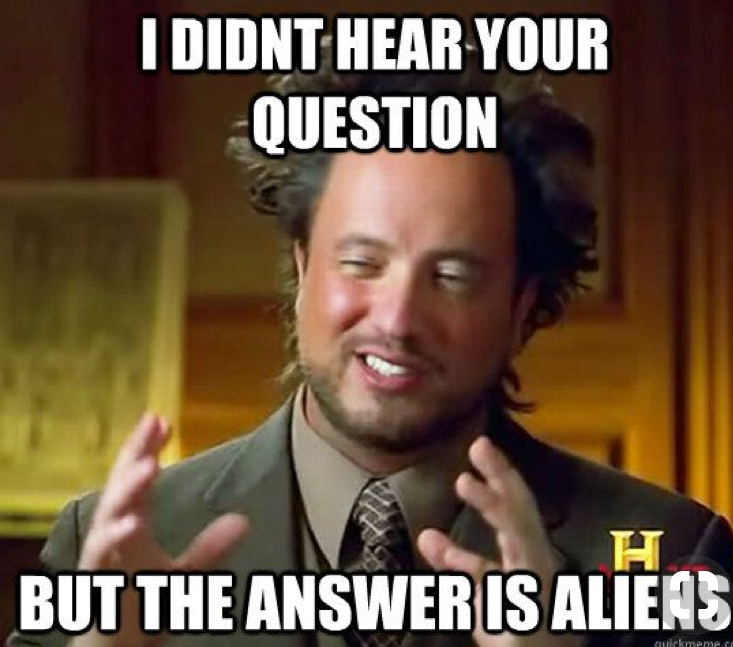 7. On a multiple choice test, the most common answer is usually ALIENS.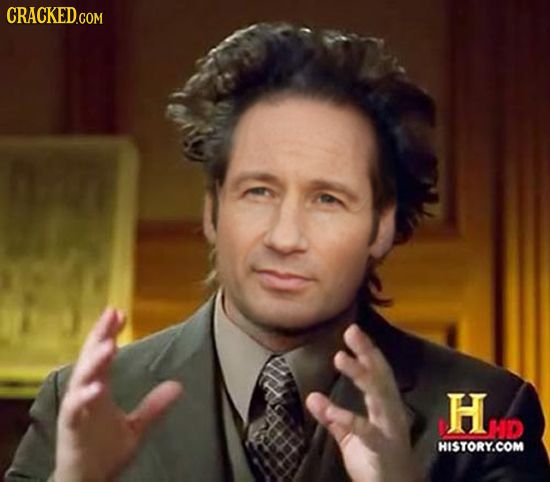 6. The X-Files was an excellent documentary.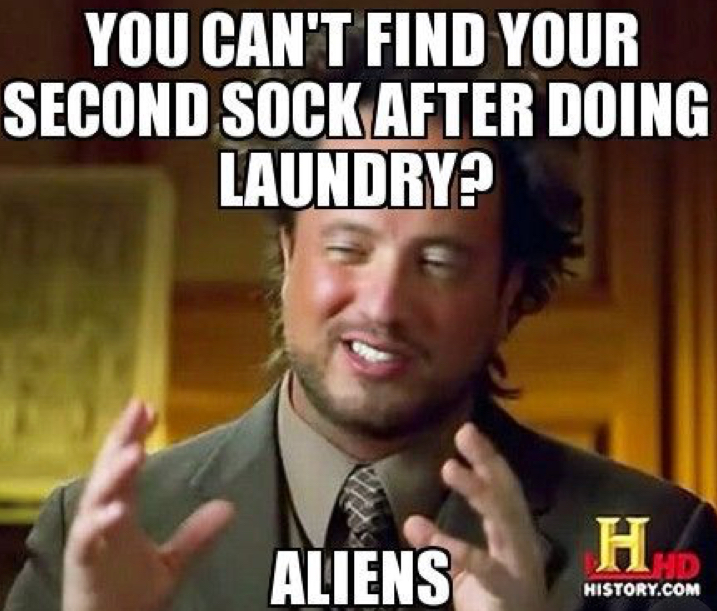 5. I mean, it has to go SOMEWHERE.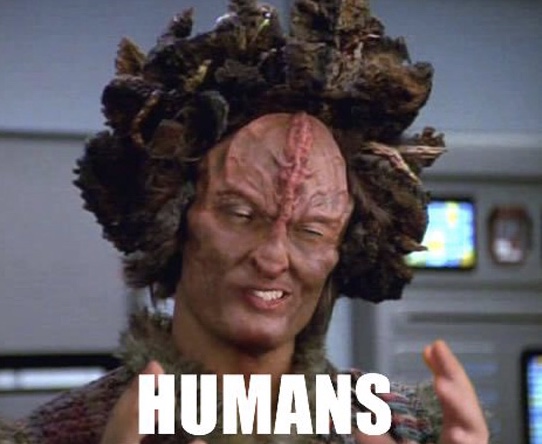 4.
"I'm not saying it was humans, but it was humans."
3. Aliens are bald, so their knowledge of hair styles is just kind of a wild guess...
2. Don't text and navigate through interstellar space.
1. The one, the only: the original meme that launched a thousand pics.
If you want to get in on the fun, you can create your own Ancient Aliens meme with the Ancient Aliens Meme Generator!
Which of the many Ancient Aliens memes is your favorite? Leave us a comment!